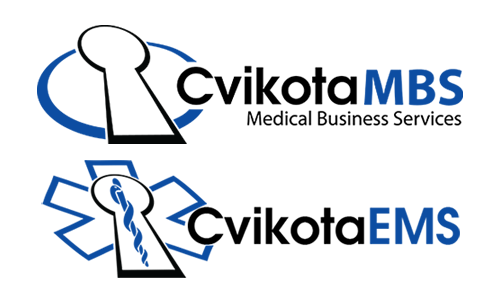 For immediate release:
The Cvikota Company announces the rebranding and consolidation of the Powered by Cvikota Companies. The Billing Pros and HealthOne will consolidate under the new brand, Cvikota Medical Business Services (MBS). Cvikota EMS will be the new name for The Billing Pros EMS.
Prior to consolidation, multiple Cvikota companies have been part of the "Powered by Cvikota" group.
The Cvikota Company first opened its doors in 1968, providing medical billing services throughout the Midwest. Cvikota acquired HealthOne in 2010, expanding its presence into the southern United States, securing its place as a leader in the RCM space. The last several years have seen an evolution in its product offerings which now include credentialing, practice management, and other ancillary services, and the new brand better recognizes that diversification. The change also emphasizes the core values that have enabled the company to grow into more than just a medical billing and revenue cycle management (RCM) company. Cvikota Company president Curt Cvikota adds, "Our re-branding better reflects the wide range of services that we offer to complement our core revenue cycle management business as well as focus our message to physician practices throughout the nation. Our local SEO partner, Webteam, has done a great job guiding us through this process. We couldn't have done it without them."
Cvikota MBS is a USA based medical billing and services company and has been in the business of revenue cycle management and ancillary services for over 50 years. During this time, Cvikota MBS has developed unique best practices that provide attentive, purpose-driven service and outstanding value.
As a proven provider of medical billing services and comprehensive practice management, Cvikota MBS brings a great depth of medical billing knowledge to clients. Independent physicians, hospital and office-based practices alike rely on Cvikota MBS as a trusted comprehensive revenue cycle partner.